ようこそ! Welcome! Willkommen!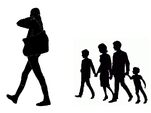 Welcome to the Oncho Wiki
Edit
We love music. Hello to the future! (The past says "Hi!")
Where You Find What!
Edit
Alternative & IndieEdit
Alanis Morissette ・Amanda Palmer ・Red Hot Chili Peppers ・Fiona Apple ・Alena Vinnitskaya ・Smashing Pumpkins ・No Doubt ・PJ Harvey ・Sia Furler ・The Police ・Lily Allen ・Ani DiFranco ・Regina Spektor ・Radiohead ・Boy ・Under Byen ・Hanne Hukkelberg ・Laleh ・Kate Nash ・Death Cab For Cutie ・Cat Power ・Of Monsters And Men ・Sarah McLachlan ・Imagine Dragons ・Sarah McLachlan ・REM ・Meredith Brooks ・Rachael Yamagata ・Skank ・Warpaint ・Garbage ・The Big Pink ・Pato Fu ・The Kooks ・First Aid Kit ・and more...
Blues, Jazz & Easy ListeningEdit
Katie Melua ・Tokyo Jihen ・The Andrew Sisters ・Betty Hutton ・The Puppini Sisters ・Joni Mitchell ・Ego Wrappin ・Ella Fitzgerald ・Alice Faye ・The Boswell Sisters ・Pink Cloud ・Nenhum De Nos ・Judith Owen ・Norah Jones ・Peggy Lee ・Till Brönner ・and more...
CPop & CRockEdit
Faye Wong ・Bianca Wu ・Kary Ng ・Cecilia Cheung ・Jill Vidal ・Joey Yung ・G.E.M. ・Ivana Wong ・Ping Pung ・Abella ・Ella Koon ・Sandy Lam ・Janice Vidal ・Karen Mok ・Theresa Fu ・Ava ・Toby Leung ・Sandy Lam ・Cookies ・Twins ・Cass Phang ・Wang Lou Dan ・Hebe ・Shirley Kwan ・Zharan ・ Ping Pung ・and more...
Dance & Electronic

Edit
Depeche Mode ・Emilie Simon ・Björk ・I Blame Coco ・Imogen Heap ・Fever Ray ・Massive Attack ・ Kim Hyun Jung ・Lenka ・Mark Foster ・Birds Escape ・Robyn ・Mirror Boy ・House Rulez ・Florrie ・Noisettes ・Mark Foster ・Apple & Stone ・Baz ・Sleep Party People ・Grimes ・Julia Holter ・Mandalay ・Zeigeist ・and more...
Folk, Chanson, Latin & World
Edit
Birdy ・Enya ・Amiina ・Edith Piaf ・Kate Rusby ・Manu Chao ・Joshua Radin ・Angelique Kidjo ・Chiwoniso ・Mariza ・Adriana Calcanhotto ・Harry Belafonte ・Tara Genghis ・Elizabeth Ayoub ・Jane Birkin ・Carla Bruni ・In-Grid ・Britt Nicole ・Carla Morrison ・Brothers Of End ・Azam Ali ・Eva Cassidy ・and more...
Classical & Instrumental

Edit
Joe Hisaishi ・Won Be Ni ・Susumu Hirasawa ・Magic ・The Diva ・Ayaka Hirahara ・Brian Crain ・Eric Withacre ・Claude Debussy ・Yann Tiersen ・Free Music ・Giora Feidman ・Yiruma ・Howard Shore  ・The Choir ・Parachutes ・Hitomi Kuroishi ・Kano Yoko ・Van Ahn Vo ・and more...
JPop & VocaloidEdit
Utada Hikaru ・Ai Otsuka ・Chihiro Onitsuka ・Misia ・Exile ・Ayaka ・Ayumi Hamasaki ・Kyary Pamyu Pamyu ・Moumoon ・Dreams Come True ・Perfume ・Salyu ・Hitomi ・Superfly ・Aya Matsuura ・Kou Shibasaki ・Mizrock ・Hatsune Miku ・Garnet Crow ・Miwa ・Angela Aki ・Maa ・Miho Fukuhara ・Matsuda Seiko ・Chara ・Jin Akanishi ・Kalafina ・Rie Fu ・Olivia Lufkin ・Meisa Kuroki ・Greeeen ・Aco ・Bless4 ・and more...
Shiina Ringo ・Chatmonchy ・Do As Infinity ・Suga Shikao ・Aya Kamiki ・Misery Lotto ・Stereopony ・Mao Abe ・Nightmare ・Mucc ・Lily Chou-Chou ・Kuriyama Chiaki ・Scandal ・Dazzel Vision ・Zone ・Hysteric Blue ・Unicorn ・Blue-Billion ・Plastic Tree ・The Yellow Monkey ・and more...
KPop & KRock & KIndieEdit
Shinee ・BoA ・Beast ・Super Junior ・Big Bang ・Sistar ・B1A4 ・T-ara ・G.NA ・MBLAQ ・Girls' Generation ・U-Kiss ・2NE1 ・Teen Top ・G-Dragon ・f(x) ・Lee Hi ・Kara ・Younha ・2PM ・Lee Hyori ・4Minute ・Infinite ・Block B ・B.A.P ・TVXQ ・Standing Egg ・Exo-K ・Secret ・Brown Eyed Girls ・Nadia ・After School ・Cheeze ・Nell ・Rainbow ・Xiah Junsu ・Park Bom ・Hyuna ・Wonder Girls ・CL ・Koyote ・PJ ・Jiang Kiha And The Faces ・3rd Line Butterfly ・Story Seller ・and more...
MPop & MRockEdit
Shang Wenjie ・Stefanie Sun ・Angela Chang ・Cyndi Wang ・Jolin Tsai ・Jane Zhang ・Elva Hsiao ・A-Mei ・Singer Sen ・A-Fu Teng ・House Of Banshee ・Angela An ・Amber Ann ・Fan Bing Bing ・Tan Jing ・Penny Tai ・Mavis Fan ・Selina Jen ・Dream Girls ・4 In Love ・S.P.Y. ・Singer Sen ・Han Hong ・and more...
ABBA ・Kelly Clarkson ・Bic Runga ・Aura Dione ・Avril Lavigne ・Mika ・Ellie Goulding ・JoJo ・Maria Mena ・Hafdis Huld ・KT Tunstall ・Jem ・Marina And The Diamonds ・Dragonette ・P!nk ・Shakespears Sister ・Natalie Imbruglia ・Stefanie Heinzmann ・Alizee ・Natasha Bedingfield ・and more...
Rock & PunkEdit
Queen ・Jimi Hendrix ・Oasis ・Pink Floyd ・Genesis ・Led Zeppelin ・David Bowie ・Uriah Heep ・The Beatles ・Nirvana ・The Dresden Dolls ・Aerosmith ・Green Day ・Linkin Park ・Tori Amos ・Them Crooked Vultures ・Nickleback ・Average White Band ・Bob Dylan ・No Doubt ・and more...
Soul & RnBEdit
Tertia Botha ・Aretha Franklin ・Amy Winehouse ・Corinne Bailey Rae ・Jason Derulo ・Rihanna ・Alicia Keys ・Beyonce ・Christina Aguilera ・Emeli Sande ・Selah Sue ・Duffy ・Adele ・Janelle Monae ・Nina Simone ・Selah Sue ・Utada Hikaru ・Misia ・and more...
TPop, Thai Pop & VPopEdit
Alan Dawa Dolma ・Sa Ding Ding ・Orawee Sujjanon ・Phoenix Legend ・Yangchen Tesdro ・Hien ・Hoang Thuy Linh ・Fennikusu ・Trish Thuy Trang ・Tran Thu Ha ・Chongshol Dolma ・Acha Tsendep ・China Dolls ・Sa Ding Ding ・Talvin Singh ・Tai Orathai ・Nat Myria ・Mai Charoenpura ・Lana Commins ・and more...
The Now Hear This CD series of the Phoenix Charts: 1942-2016 HERE.
Start of the phoenix, October 2010, newest results, May 2013.
STATISTICS
Edit
Community content is available under
CC-BY-SA
unless otherwise noted.